Honey Muffin


Joined: Fri Nov 05, 2004 8:05 pm
Posts: 1453
In the spirit of Eas--- *cough* Hatchingtide.... I hid some eggs all around the FC house, 10 to be exact.

But to my surprise they all hatched into little chocobo chicks!

Now its up to you to find them all!

The first 10 members to tell me where they were can take one home for yourself after the holiday. Please don't use the housing menu or any special targeting, that's cheating! And you'll end up with one of Cloud's inbreed reject ones instead.
I hid them fairly so all it should take is a swing of the camera anyway.

Hope you guys have fun!
Attachments: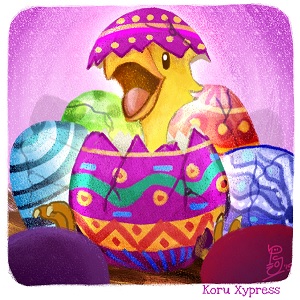 chocochick.jpg [ 55 KiB | Viewed 440 times ]